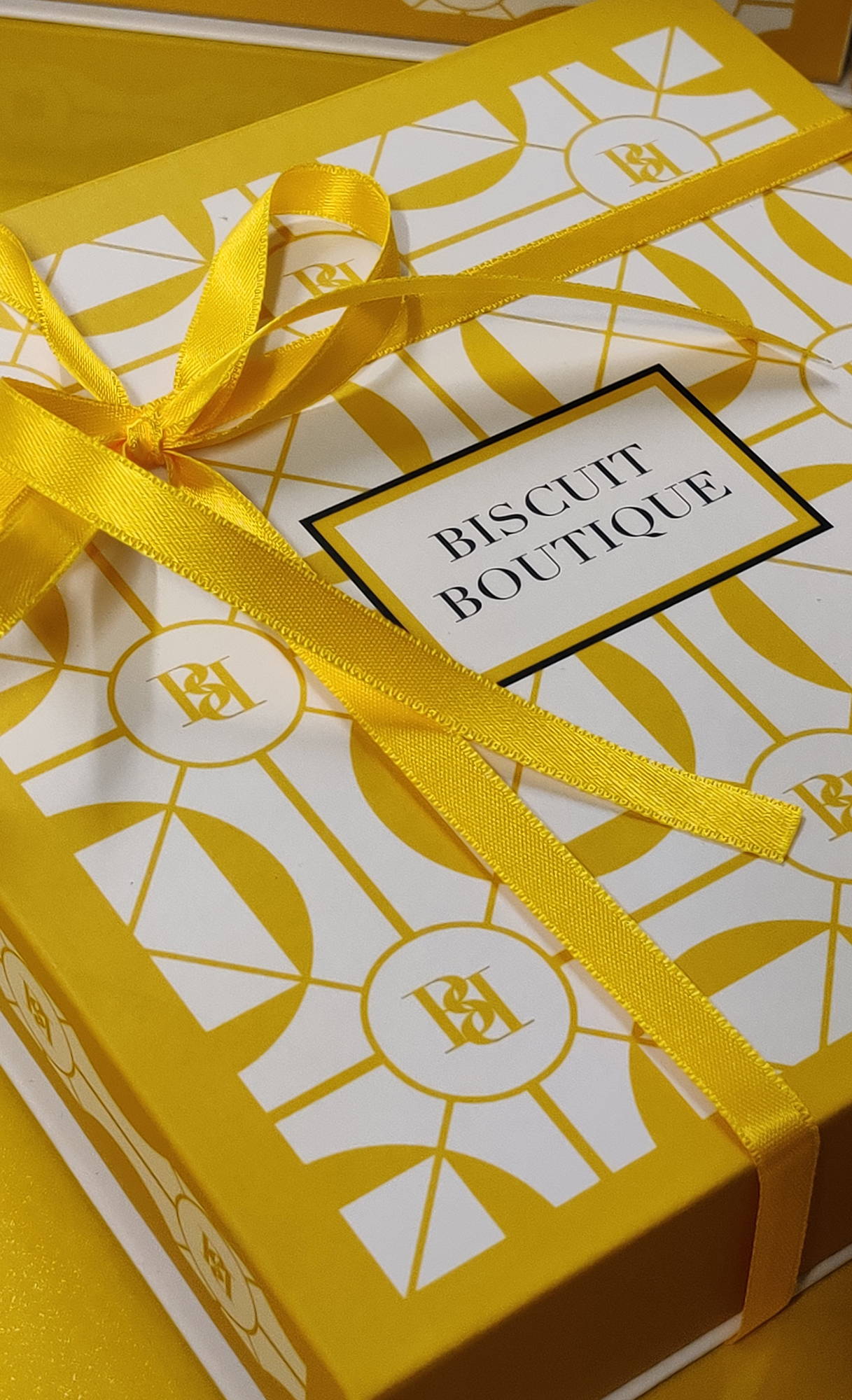 What is in the box? - They appear to be tiles or porcelains..., but truly they are a wonderful, sweet piece of art. These mini cakes are perfect for celebration.
What are they made of? - We source our dark chocolate from Belgium, using only Organic Fair trade and Cocoa Trace certified suppliers.
As all our biscuits are handmade, there may be some small variations in colour and design in each tin.
We think this adds to their charm – we hope you agree!

What is the packaging like?
Net weight of 9 Biscuit Box - 226g
(Box size: 152x152x30mm) ,
Net weight of 16 Biscuit Box - 402g
(Box size 182x182x30mm)

The mosaic pieces are placed in a quality magnetic gift box, which is then wrapped with food safe paper. If you have selected an edible message to be added, this will be placed directly on top of your biscuits in the middle. The personal note of your choice then placed on the wrapping paper inside the magnetic box.


How will they get to you? - Our Award winning shipping partner DPD Local will deliver them NEXT DAY after dispatch in the UK. We strongly advise that you download the DPD APP, so that you will have comfortable control over your delivery.
We deliver worldwide, for more information please visit our "Delivery" link.